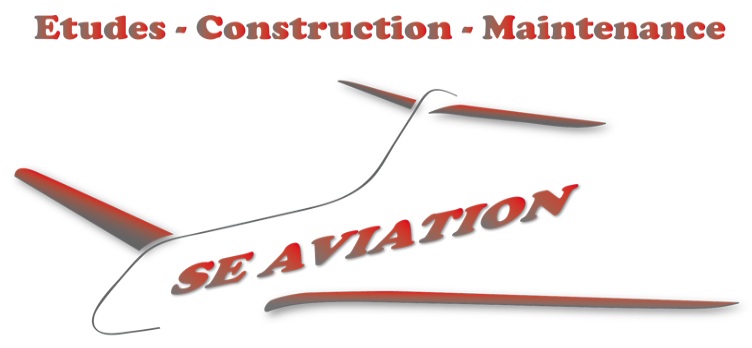 ---

CONDITIONS GENERALES D'UTILISATION

English version : click here =>

Droits d'exploitation
Cette application de montage, d'exploitation et de maintenance est livré pour une utilisation personnelle dans le cadre d'un aéronef spécifique. Les droits d'exploitation de cette application sont la propriété de SE-AVIATION.
Toutes copies ou reproductions même partielles pour un autre usage ou à destination d'un tiers sont scrupuleusement interdites.
Objet
Les gammes de montage ont été élaborées pour permettre le montage et/ou la maintenance de votre MCR dans les meilleures conditions possibles en termes de qualité et de temps.
Aussi, et pour quelque raison que ce soit :
Aucune pièce ne doit être modifiée,
Le mode opératoire doit être respecté
Seules les informations spécifiques au montage, à l'exploitation et à la maintenance de votre MCR sont exposées dans le cédérom.
Des informations générales, telles que les règles de l'art, ne sont pas reprises de manière systématique et exhaustive dans l'application et peuvent se trouver sur des documents généraux.
Sécurité du travail
Toutes les précautions usuelles de sécurité du travail, en particulier, la conformité des outillages, les protections individuelles… , doivent être vérifiées par vos soins en fonction de la législation en vigueur dans le pays où ont lieu les opérations concernées.
Faits techniques / Suivi de navigabilité
La navigabilité de la flotte des MCR a été restituée à la DGAC. Le contact à la DGAC est Mr Pierre-Etienne Crabbe. pierre-etienne.crabbe@aviation-civile.gouv.fr
Langue officielle
Le document a été élaboré en langue Française. Si, pour des raisons de simplification, une traduction est fournie dans une autre langue, seul le texte en langue Française fait foi.
Régime de navigabilité
Les aéronefs de SE-AVIATION ne sont pas certifiés au sens de l'OACI (Organisation de l'Aviation Civile Internationale). Ainsi, les aéronefs, les méthodes de conception et les méthodes de production n'ont pas fait l'objet ni des vérifications, ni du suivi d'une autorité aéronautique reconnue permettant l'inscription du type d'aéronef au registre civil international.
Chaque utilisateur doit vérifier si les conditions réglementaires de construction, de maintenance, et d'exploitation de son kit/aéronef sont bien conformes à ses souhaits et au niveau de vérification qu'il souhaite. Pour ce faire vous devez vous munir de l'ensemble des textes réglementaires en vigueur dans le pays d'immatriculation et/ou d'identification de votre aéronef.
Cette vérification et acceptation doit également être faite sur les divers accessoires et instruments montés sur l'aéronef, et en particulier sur le moteur et l'hélice.
Accessoires et instruments
Il est interdit d'utiliser des pièces, des options, des accessoires et/ou des instruments qui ne sont pas conformes à la définition de SE-AVIATION telle qu'exposée dans la présente application.
Propriété intellectuelle
Il est scrupuleusement interdit de copier, reproduire, ou modifier de quelque manière que ce soit une pièce d'origine SE-AVIATION qui reste la propriété intellectuelle de SE-AVIATION.
Transfert de propriété
Cette application, ainsi que le tirage papier du TCI qui vous a été remis à la livraison du kit, fait partie intégrante de votre avion. Aussi, en cas de transfert de propriété de votre aéronef, il vous appartient de bien vous assurer que la présente application et les documents associés ont bien été transmis avec le kit/aéronef et que le nouveau propriétaire a bien pris connaissance des présentes conditions
Sécurité
SE-AVIATION ne peut assurer un bon fonctionnement de l'aéronef /kit que si l'ensemble des dispositions ci dessus ont été respectées.
Le non respect d'une ou de plusieurs des consignes exposées peut avoir un impact direct sur la sécurité et entraîner un accident pouvant être mortel.
Tribunaux compétents
Pour tout litige, les tribunaux de Besaçon (France) sont les seuls compétents.
Validation des présentes conditions
L'utilisation de cette documentation sous-entend la parfaite compréhension et acceptation du contenu de cet avertissement.
Vous devez imprimer ces conditions lors de votre première lecture de ce cédérom, et conserver cette impression avec la documentation de votre kit/aéronef.
Si vous n'acceptez pas ces conditions, ou si vous souhaitez avoir des informations complémentaires, cliquez sur " je refuse " et n'hésitez pas à nous contacter pour des informations complémentaires.
Copyrights
This application program of assembly, operating and maintenance instructions is provided for private use only and for a specific aircraft only. The data contained on this application program remains the property of SE-AVIATION.
Copying or editing this document, even partially, for any purpose or for third parties is strictly forbidden.
Application program purpose
The enclosed instructions have been prepared to allow building and/or maintaining your MCR in the best possible conditions in terms of quality and time spent.
In all cases
No part can be modified
The instructions must be followed
Only information specifically for building and maintaining your own MCR is contained in this program.
General information, such as good engineering practice, is not systematically and thoroughly repeated in the application but can be found in general documentation.
Health and Safety
You must check that all the occupational safety precautions, in particular relating to the use of tools and personal protection, conform to the laws in force in the country where the operations are carried out.
Technical events / Airworthiness follow-up
MCR fleet's airworthiness give back to the DGCA organization. DGCA contact is Mr Pierre-Etienne Crabbe. pierre-etienne.crabbe@aviation-civile.gouv.fr
Official language
Documents have been written in French. Even if, to simplify, a translation may be provided in another language, only French texts are reliable.
Type Certificate
SE-AVIATION aircraft are not certified according to ICAO standards (International Civil Aviation Organisation). Aircraft design, conceptual design procedures and production procedures have not been controlled by any aviation administration allowing the issue of a type certificate accepted by international civil aviation authorities.
Therefore each owner / operator must check and accepts that the kit or finished aircraft meets all his requirements, complies with local laws and regulations and level of certification that he requires. To do so, the owner / operator must obtain all relevant regulations and laws in the country where the aircraft is registered and operated.
You must also check and accept the regulations related to various equipment and instrumentation installed on the aircraft, and in particular the engine and the propeller.
Parts and instruments
It is strictly forbidden to use parts, options, accessories and / or instruments that do not conform to SE-AVIATION's definition, as described in the present programm
Copyright
It is strictly forbidden to copy, duplicate or modify, by any means , any SE-AVIATION original component, which remains the intellectual property of SE-AVIATION.
Transfer of ownership.
This program, and the paper edition of the parts catalogue provided with you kit , is part of the aircraft. So, in case you transfer your ownership to a third party, you must check that this Program and related documents have been forwarded with the kit/aircraft and that the new owner is aware of and accepts the present terms of use.
Safety
SE-AVIATION may guarantee that the kit / aircraft is in good working condition only if the above terms are respected.
Failure to follow one or several of the above terms may have immediate safety consequences and lead to an accident that could cause injuries or death.
Legal jurisdiction
For all litigation the courts of Besançon (France) have sole jurisdiction.
Present terms of acceptance
The use of this documentation implies the complete understanding and acceptance of the above terms.
You must print these conditions the first time you run this program, and keep this printed copy with your kit/aircraft documentation.
If you don't accept these conditions, or if you need further information, click on " I refuse " and do not hesitate to contact us to get clarification.