Retour sommaire principal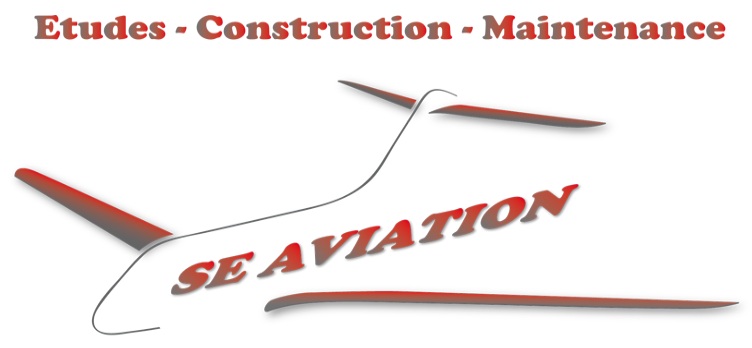 MVLNO02
MONTAGE DU TENDEUR DE COURROIE AUXILIAIRE
AUXILIARY FLAP BELT STRETCHER SYSTEM MOUNTING

Édition Mars 2001
---
---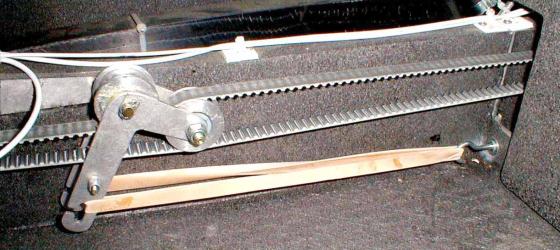 - Retirer la vis du dernier trou de fixation de la ferrure arrière gauche du couple 5.
- Remove the last holding screw of the frame 5 rear left aluminium plate.
- Repercer le trou diamètre 4.2 mm (percez aussi le bois). ATTENTION, percez bien d'équerre.
- Enlarge the hole diamter 4.2 mm (drill also a part of the wood). ATTENTION : drill perpendicular.
- Taraudez le trou, avec un taraud à filetage métrique diamètre 6mm. (M6).
- Thread that hole, with a metric M6 screw-tap.
- Vissez-y l'axe de rotation du tendeur, avec de la Loctite Blocpresse.
- Screw the stretcher axis in it, with some Loctite 648 Blocpresse glue.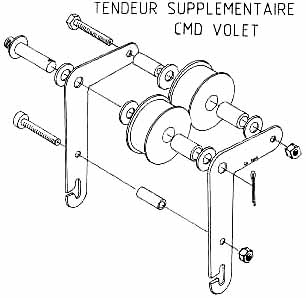 - * Enfilez la première flasque du tendeur, les poulies, les entretoises et les vis (graissez les axes).
* Passez les brins de la courroie entre les poulies.
* Posez la deuxième flasque, vissez les vis et goupillez l'axe de rotation du tendeur.
- * Put the first stretcher plate, the pulleys, the sleeves and the screws (grease the mountings).
* Pass the belt strands between the pulleys.
* Put the second plate, screw the nuts and pin the system on its axis.
- Fixez le crochet sur la pièce de support du tunnel.
- Fix the hook on the central tunnel support structure.
- Tendez deux élastiques de 150x10 : un sur chaque flasque.
- Bend two 150x10 rubber bands between the hook and each plate.
---