Retour sommaire.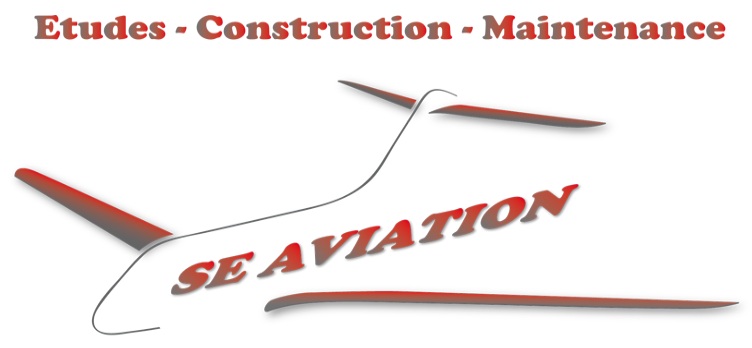 Ailerons MCR Club - ULC
---
---
A. Préparation des éléments du squelette. / Skeleton preparation
1. Nervures carbone / Carbon fiber ribs
Insérer le gabarit de perçage dans les 4 nervures en carbone (2 gauches et 2 droites).
Place all four carbon fiber ribs (2 left and 2 right ribs) on drilling templates.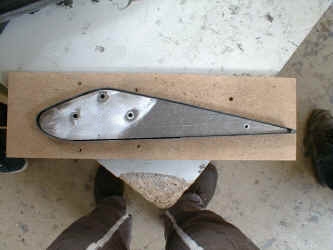 Æ6 / 3 * 6 mm diameter holes
et 1 trou
Æ2.5 / 1 2.5 mm diameter hole.
Préparer 4 plaques avec des embases flottantes M6 fixées avec des rivets
Æ3.2x8 TF.
Prepare 4 plates with 6 mm diameter captive nuts held with 3.2 mm diameter * 8 TF rivets

Cirer 4 vis CHC M6-16 et 4 rondelles D 6x18.
Wax 4 hexagonal socket head screws (6mm diameter*16) and 4 6*18 washers

Collez les embases à l'intérieur des 4 nervures en carbone à la colle époxy A-175/400.
Stick the catpive nuts into the 4 carbon fiber ribs using A-175/400 epoxy resin.

Mettez doucement en pression avec les vis cirées.
Hold them in place using waxed screws.
---
2. Longeron / Spar



Découpez les bouts du longeron en PVC de manière à pouvoir l'insérer dans les nervures (prévoir l'emplacement des vis et des plaquettes à embases).
Cut out the foam spar at its very ends (ensure screws and floating bases have enough room to fit into)


ATTENTION AU SENS DU LONGERON : le dessus est arrondi alors que le dessous est plat.
BEWARE OF SPAR ORIENTATION : the upper surface is rounded, with a flat lower surface.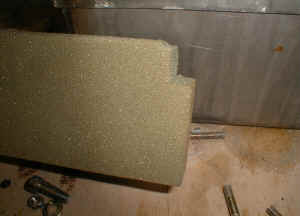 Percez un trou de décompression D6 au milieu et à mi hauteur du longeron.
Drill a 6 mm hole right in the middle of the spar, midway between top and bottom surfaces for pressure equalisation.
---
3. nervures en PVC / foam ribs

Percez les trous d'alignement Æ6mm dans les nervures en PVC, à l'aide de l'outil.
Drill 6 mm diameter positioning holes in the foam ribs, using the drilling template.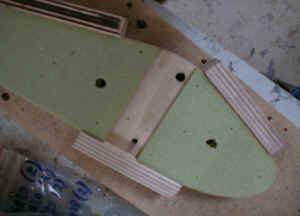 ---

Retour sommaire.