Retour sommaire.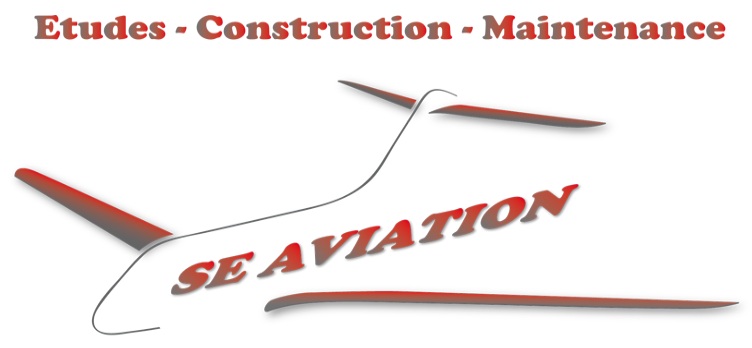 ______
VOILURE / WINGS
MCR Club
---
---
Ferrures d'attache voilure / Wing attach fittings
Placez les ferrures d'attache voilure sur les longeronnets avants, en axant le trou D10 avec la vis du gabarit. Maintenez en place avec des pinces.
Contre percez D 3.2
Place the wing attach fittings onto the front small spars, with the template 10 mm diameter screw. Hold in place with nippers
Back-drill (3.2 mm diameter)
Rivetez les écrous prisonniers D6 sur les plaquettes avec des rivets pop 3.2x6 TF.
Rivet the 6 mm diameter captive nuts on the plates with 3.2*6 TF "pop" rivets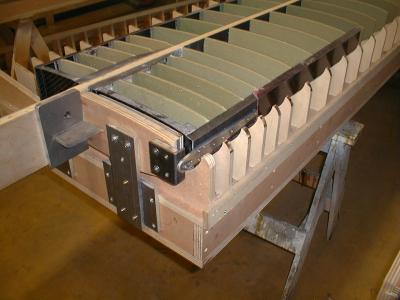 Collez à l'époxy XE-2162 et rivetez ensemble les ferrures et les plaquettes-support d'écrous prisonniers sur le longeronnet : utilisez des rivets 3.2x10, et 3.2x12 au niveau du renfort de la nervure d'emplanture, et 3.2x14 au niveau de la plaquette.
Bond with epoxy XE-2162 glue and rivet together the fittings and supporting plates for the captive nuts onto the front small spar : use 3.2*10 and 3.2*12 rivets near the root ribs and 3.2*14 rivets near the small plate.
Collez à la colle XE-2162 les becs de nervures devant le longeronnet avant, faites une encoche pour pouvoir en coller sur la ferrure. Maintenez en place avec une règle et des sacs de plomb.
Bond with XE-2162 glue the rib noses in front of the small "dummy" spar, practice a slit to bond some of them onto the attach fitting. Hold the assembly together with a ruler and lead bags.
---

Retour sommaire.